Relax & Enjoy

Tenerife offers a multitude of different and unique landscapes and its climatic zones for diversified trips and excursions into nature and the surrounding areas.

If the weather isn't as good as you expect on the north side of Tenerife one day, you can just visit another part of the island. You will always a spot with dry weather and sun. 

Some of the local places of interest are close to our apartments and we really recommend visiting them. Some of these places are described as followed and  we have added different fotos that we made on our own last trips.

North 

On the north side of the island you will find the most beautiful spots of Tenerife and possibly of the Canary Islands. 
A few overview of our recommendations:
Anaga Mountains nn the north-east side 
Punta de Teno on the north-west side (just reachable from Buenavista by public bus)
Loro Park 
Orotava-Tal and old-town and El Sauzal
Drive from San Juan de la Rambla to Garachico and Punta de Teno
South 
The south was formed in the 70s and there you will find mainly mass tourism. The weather is continuosly dry and good and you can dirve from Puerto de la Cruz to Playa Las Americas within 1 hour.
A few overview of our recommendations:

Los Gigantes
Barranco del Infierno
Jungle Park - specially interesting for kids. 
El Medano (Windsurf-Spot) & la Tejita beach
Siam Park (not visit in summer as its too crowded)
East / Western 
The capital Santa Cruz and the closeby city beach las Teresitas, the old-town of La Laguna and places like  Vilaflor are different places that you should visit during your holidays.
A few overview of our recommendations:

Old-town of La Laguna

Walk through Santa Cruz (Calle el Castillo, Market of Nuestra señora de Africa, Parque Garica Sanabria)

Crater landscape / Teide

Masca canyon

eBike Tour up to the Teide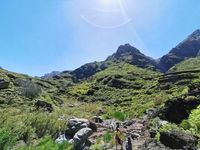 Bajamar gran ola Tenerife Apartments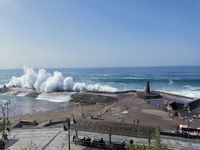 Bajamar Olas Tenerife Apartments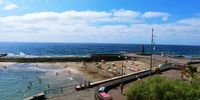 Bajamar Tenerife Apartments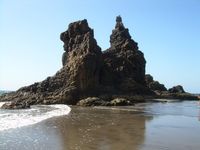 Benijo Rock Tenerife Apartments
Benijo Tenerife Apartments (2)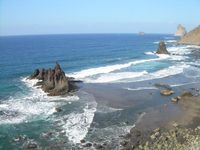 Benijo Tenerife Apartments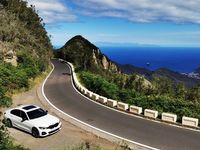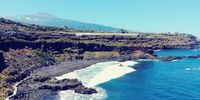 Bollullo Tenerife Apartments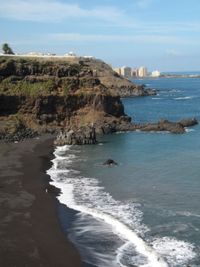 Bollullo Vista Tenerife Apartments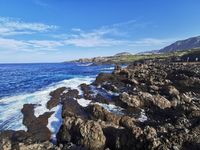 Buenavista Tenerife Apartments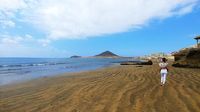 El Medano Tenerife Apartments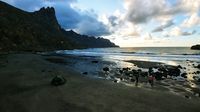 El Roque Taganana Tenerife Apartments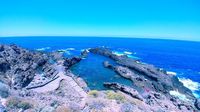 El Silencio Tenerife Apartments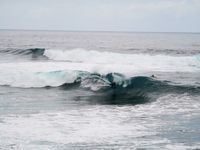 El Socorro Ola Tenerife Apartments